Welcome to the Greenview Boutique Hotel
Stay with Us and Explore Vibrant South Beach
Charming, unique and sophisticated, Greenview Boutique Hotel is the perfect home base for your Miami Beach getaway. Our hotel lives in the heart of South Beach's remarkable Art Deco District – and our historic, 1930s-era building fits right in with its glamorous surroundings. Inside, bright and cozy rooms feature minimal yet welcoming design and homelike comforts. Spend time on our patio, make a splash at the pool, lounge on the beach or explore the countless attractions that lie just beyond our doors. Miami Beach Convention Center is a short walk away, as are some of the area's most celebrated restaurants, nightspots and shopping destinations.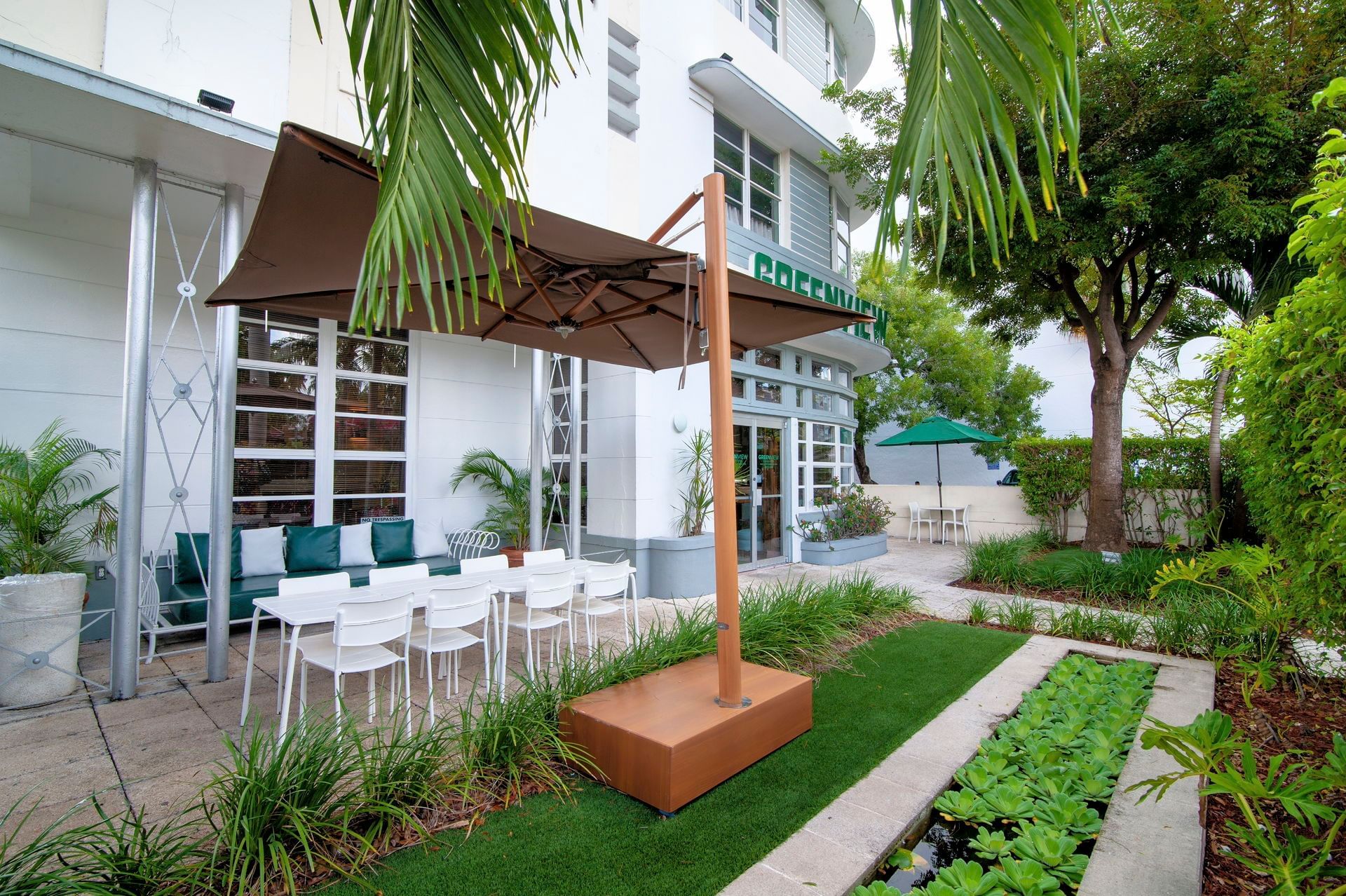 The Perfect Balance of Modern Comfort & Classic Elegance
Greenview Hotel features a variety of queen, king, and double-sized traditional hotel rooms, and apartment-style suites with kitchenettes.  All of our rooms are fully restored with custom-designed furnishings, offering the ideal retreat to relax and set into a tropical state of mind.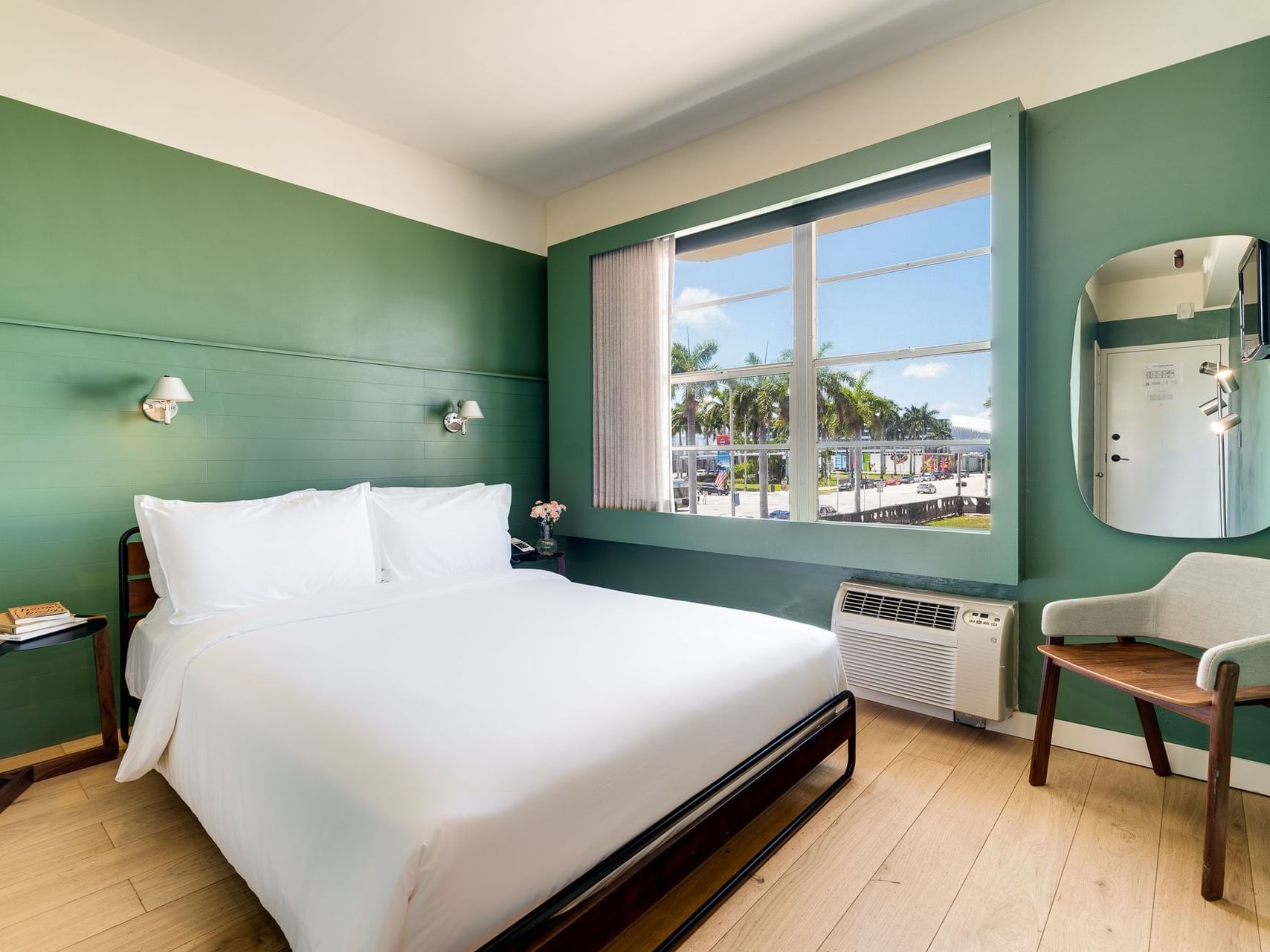 Our Standard Queen Rooms emulate a minimal, vibrant and eclectic feel.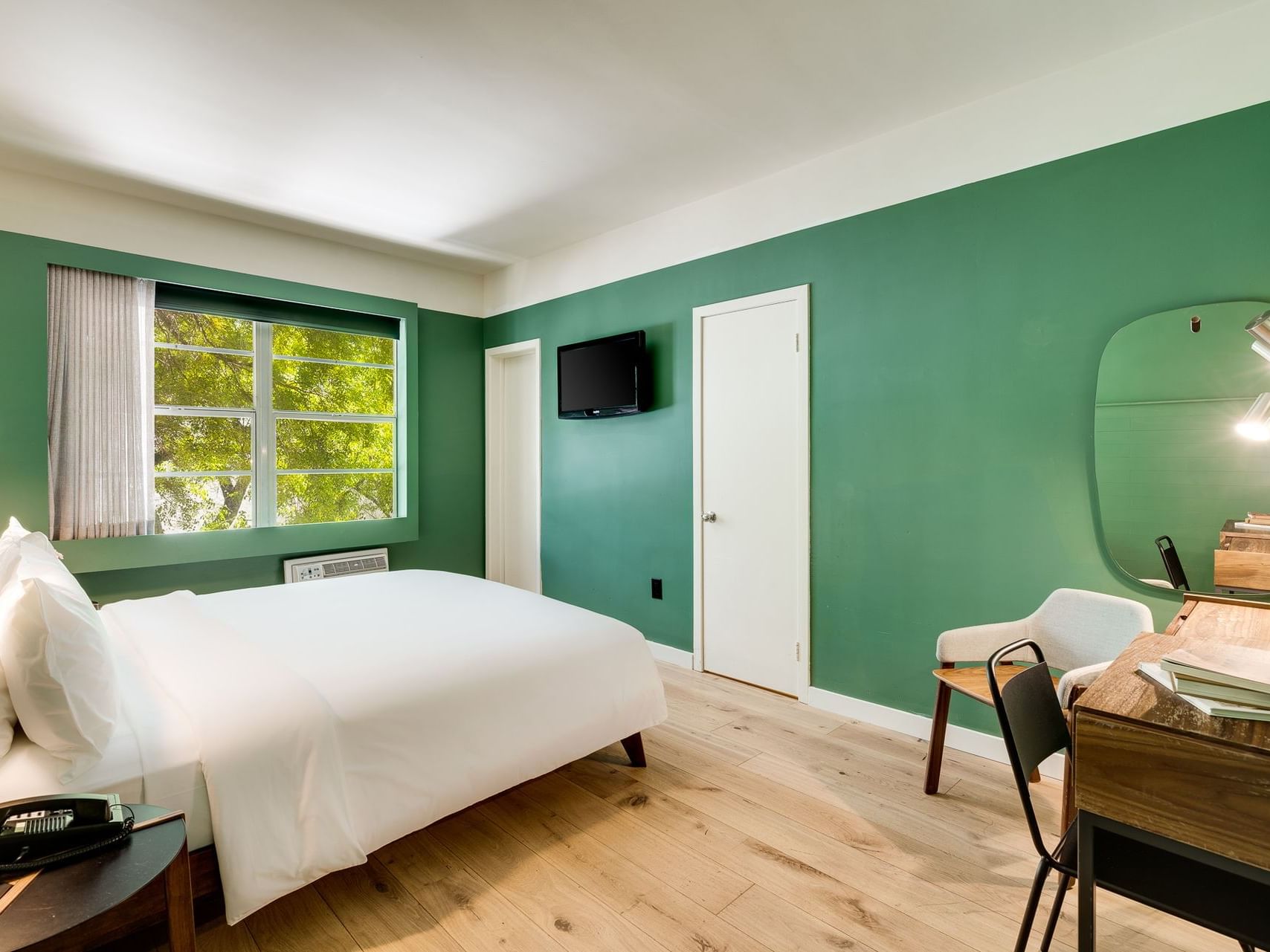 Merging bright Miami Beach style with minimal design and functional comfort, our Standard King Rooms provide an expanded sense of space while drawing in a feeling of warmth.
Countless Things to Do
There's always something exciting happening in Miami Beach – from music festivals to sporting events, trade shows and more. You too, can get in on all the action and fun Greenview Hotel and South Beach have to offer.
Peel Back the Curtain
Vivamus euismod, quam ac consectetur efficitur, odio lectus gravida tellus, vel pretium sapien dolor sit amet leo. Donec ex lorem, porttitor et augue at, viverra congue elit. Fusce pharetra odio id lacus aliquet scelerisque.