Dining
Indulge Savory Plant-Based Cuisine
Satisfy your craving for healthy, delicious, vegan foods at Full Bloom Vegan. Located steps away from our sister property, Crest Hotel, this cozy eatery serves delicious plant-based cuisine in a welcoming atmosphere. Full Bloom Vegan also offers a terrace with gorgeous views of the beach and the city. 
Need additional tips on places to eat while you're in Miami? Ask a member of our team for suggestions.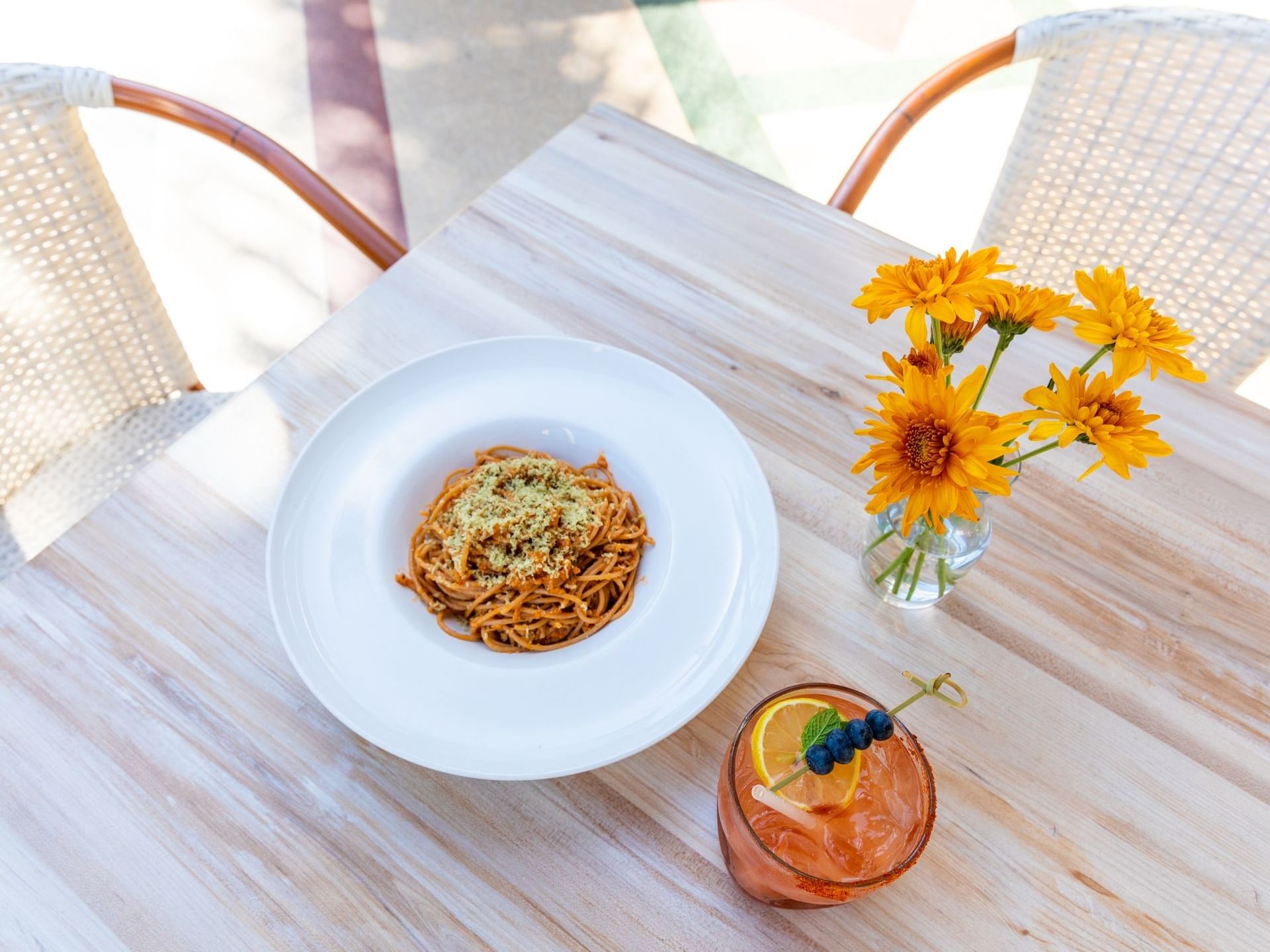 Savor delicious cuisine from the first vegan restaurant in Miami Beach.
See details